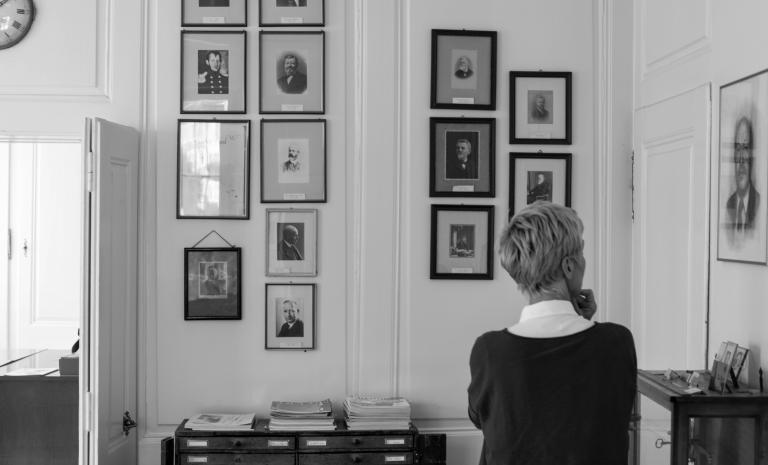 OWN AN "AS-1895" FOR YOUR WRIST
VALUABLE RARITIES AT DUBOIS ET FILS
DuBois et fils has a warehouse full of rare contemporary witnesses of Swiss watch history. These movements have become rare on the market. In the summer of 2021 we will offer 330 automatic watch movements of caliber "AS-1895" for purchase. You will experience a lot of advantages when you acquire one of these limited watch movements. Better yet, you can accompany it along its way to a DuBois et fils watch.
OUR AUTOMATIC MOVEMENT IN PORTRAIT
Adolf Schild was a gifted watchmaker in the 19th and 20th centuries. His company, A. Schild S.A., produced a large number of mechanical movements for many well-known watch brands.
The "AS-1895" movement was created in the late 1950s and early 1960s. It is an extraordinary historical automatic movement that is characterized by its robustness, long service intervals and accuracy. 
The works of A. Schild S.A. were and continue to be valued for their proven reliability, durability and functionality. For these and other reasons, the popularity of these historical works remains unbroken with watch fans.
BUY AND BUILD A SWISS MOVEMENT
DuBois et fils assigns a virtual token to each individual movement. Concretely, you buy a watch movement and receive a token that serves as proof of ownership. This means that you always know exactly which movement belongs to you.
The watch work remains in the possession of DuBois et fils. We overhaul the movement and take care of proper storage and maintenance. At a later point in time you assign a number to the token and can decide in which watch you would like your movement to be installed. A limited, high-quality watch is created from your movement.
GET INVOLVED RIGHT FROM THE START
We document the process from creation to the end result and map it on a blockchain. The sustainable, value-adding processing of these solid craftsmanship masterpieces into new watches resembles an incomparable journey through time. You accompany your very own personal movement along its path to becoming a DuBois et fils watch.
The movement and token will experience a guaranteed added value in this process.
WHY IT'S WORTH IT
Your advantages:
You are purchasing a historical, high quality movement at a fair price.
The world is fast moving and characterized by rapid change. We record the most important steps in the production process for you on a secure digital platform. 
You are part of the value chain associated with the movement right from the start; you know "your" movement.
Photos, videos and information on progress, manufacturer information, maintenance and more, can be permanently stored and made accessible in the virtual token. This leads to a high level of transparency and an additional, sustainable increase in value.
You get a considerable price advantage on the resulting DuBois et fils watch.
Your token can be converted into a voucher for a purchase in the online shop at any time.
If you do not want to buy the watch, you can still assign your movement to a watch and in this case benefit from a higher buy-back price. The increased price is set when the movements are issued and corresponds to the anticipated increase in the value of the movement through the preparation and installation into a DuBois et fils watch.